Dentist in Holmdel – Benefits of Dental Veneers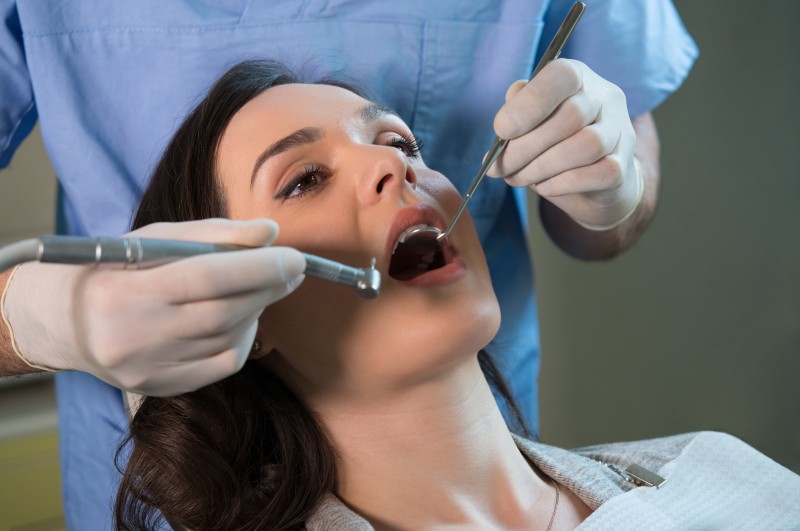 If you have never considered the corrective benefits of dental veneers, you ought to do so especially if you have dental problem that can be remedied by the procedure. Dental veneers will make a very distinctive difference on the way your teeth look. The process is a comparatively easy and slightly invasive that will aesthetically enhance your smile. It takes just about two visits to your dentist to get dental veneers done in Holmdel and you will be very glad have gone through the whole process when you see the results and for very good reasons.
Non-Cosmetic Benefits of Dental Veneers
When you go through the process of dental veneers, the very first benefit that you will gain will be a smile that will go from the regular to the electrifying. You will gain much more than the benefit of a smile because your mouth will be enhanced to become healthier. This is because dental veneers will have the effect of protecting and reinforcing your teeth especially if they were fragmented, cracked or worn down.
Because of dental veneers, your teeth can be able to withstand scrapping which is common with natural and bonded teeth. It has been established that veneers can also enhance periodontal health because their surfaces are able to withstand plaque which is the reason why gun disease occurs.
Cosmetic Benefits of Dental Veneers
When you go to your cosmetic dentist to go through the process of dental veneers in Holmdel, there are a number of benefits that you will enjoy. You will receive treatment for many dental cosmetic problems that had to be formerly approached using very complex and invasive procedures. The problems that are easily remedied through the dental veneers procedure are specifically teeth that have extreme stains and are not responsive to any teeth whitening procedures.
Teeth that have been chipped or fractured or teeth that have become spotted, yellow, brown, black or at times pitted can also benefit from remedies through the dental veneers procedure. If your teeth have become badly or improperly aligned in a minor way or have chasms, you will also benefit from a dental veneers process.
The Dental Veneers Procedure
If you are interested in process of dental veneers, you should know that it is done in two visits with the fist being the preparation of your teeth. Because veneers are thin, there is no need to reshape your teeth extremely. The surface of enamel that is extracted is very thin. After the preparation stage, a specific gel is used to mould your teeth and this is used to produce your custom made veneers. This takes a few days although you will have substitute veneers that will give your teeth protection until the permanent ones are ready. Your second visit to your dentist will be for the placement of the permanent veneers. These will be placed using a specific fastening substance which will help develop a solid bonding to your teeth's enamel. The biggest advantage of visiting a cosmetic dentist for the veneers procedure in Holmdel is the durability of the veneers. Once they are in place, if you take care of them assiduously, they will be there to serve you and to keep your pleasant smile for quite a long time.
Dentist Holmdel – If you would like more information about the dental treatment procedure and the benefits that you can gain from the process, please get in touch with 2th Dental @ St. Clair Bathurst. Their team will provide you with the highest quality treatment in a warm and caring atmosphere.
For more information, you can contact 2th Dental @ St. Clair Bathurst or https://2thdental.ca/